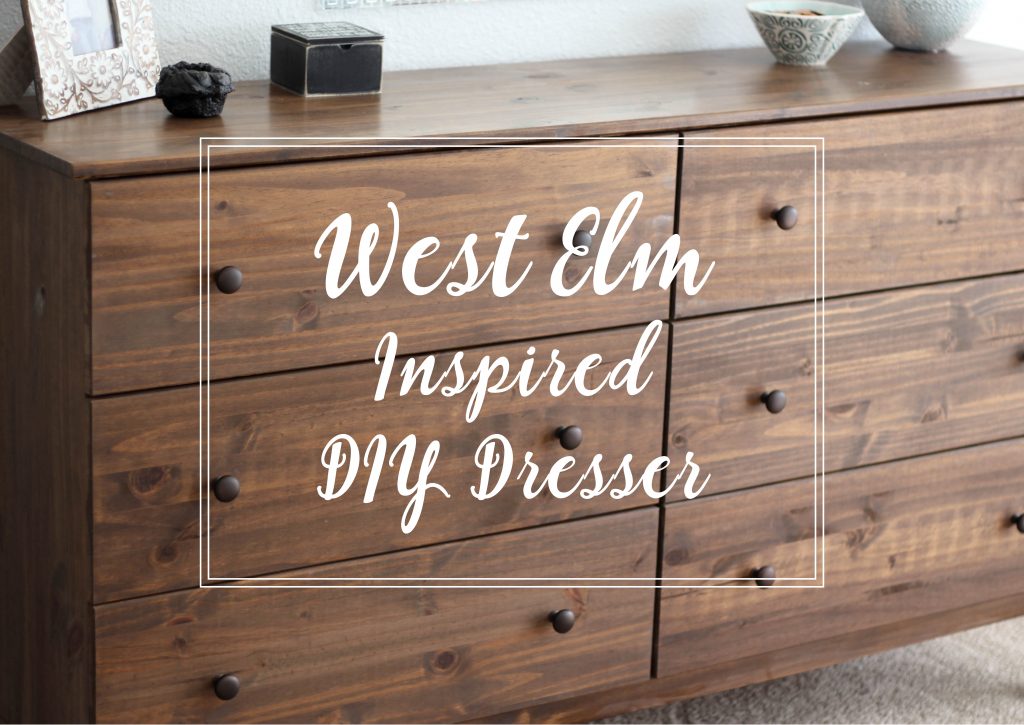 A while back, I found a dresser at West Elm called the Emmerson Reclaimed Wood Dresser that I absolutely fell in love with. It was made of reclaimed wood (which I have a huge weakness for) and it was the PERFECT size. However . . . it was NOT the perfect price. On sale, it was $1.299. We had just moved into the new house and there was no way I could justify spending that much on a dresser.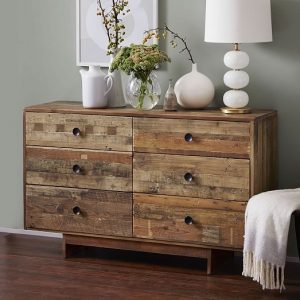 So I looked around and checked other furniture places and Craigslist for similar items but no luck. Then one day, on a trip to IKEA, I saw a dresser (the Tarva) that was the right shape and size but it was unfinished. I did some googling and found that I could stain it myself to achieve a similar look to the beautiful West Elm one. The unfinished dresser was only $150 which was much more affordable, especially for something I was going to experiment on.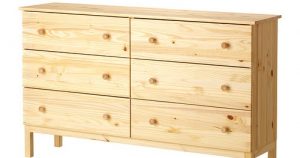 I went to Lowes and bought a can of Minwax Special Walnut wood stain for $5 and 12 replacement knobs for $1.50 each. The knobs that came with the dresser were little soft wood ones that weren't the most attractive but could have worked in a pinch.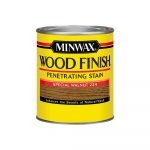 I put together the body of the dresser and the drawers, though I would recommend staining the drawers before you put them together. I didn't put the metal drawer sliders on until it was all stained as to not get goop stuck in the tracks. I went ahead and applied three coats of the stain, letting each coat dry between staining.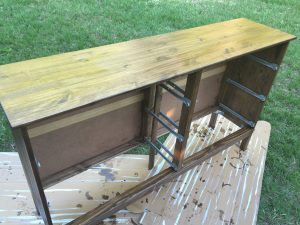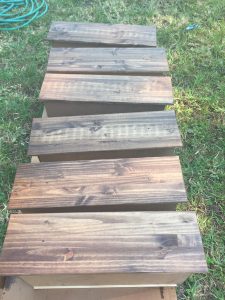 Then I just added one coat of polyurethane to the top of the dresser so it would be easier to clean. I didn't want to add it to the whole dresser because it was a glossy polyurethane and would have made the dresser super glossy.
Lastly, I added the knobs and the drawer rails and voila!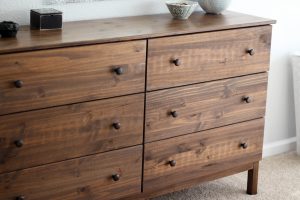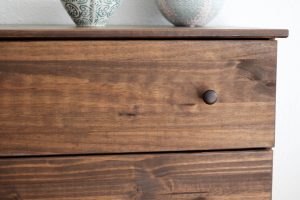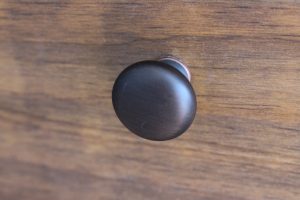 It isn't identical by any means but it definitely achieved the desired look. Hope you all enjoyed this little DIY.