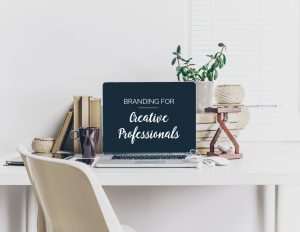 PART TWO
Welcome to part two of the four part branding series. In case you missed pat one, you can find it here. In this post, I will be going over different types of businesses/blogs and the letting you know what the best options for each are.
So, you have your name, logo, etc. Now you need a website. It has become very uncommon for businesses and personal brands to NOT have a website to which they can direct their customers or viewers. A website is essentially your ultimate portfolio. It is what will give people an idea of who you are and why they should follow you and your brand. That being said, it is extremely important to do your website right.
Let's start with the domain name. This is completely separate from the actual website itself. A domain name is simple the .com address that is attached to all of the pretty posts and pages of your site. You can buy a domain name from several different sites. I used GoDaddy for both of mine. They will require you to put in a phone number when you purchase the domain and i highly recommend using one that screens calls as you will most likely get spam calls for your "business". I don't think this is just GoDaddy. I think it will happen with any site you use.
Domain names are usually pretty inexpensive and are on a yearly basis. It is harder to find .com domains that aren't already taken if your domain name is a pretty common one. Some others that are equally as legitimate are .co .org and .net. I recommend trying to get a .com or .co address if it is available.
YOUR WEBSITE
Once you have your domain name, you will need to connect it to an actual website. So let's find a place to make one of those.
There are several options for website building including: WordPress.com, WordPress.org, Squarespace, Blogger, and Wix. All of these sites have blog and eCommerce capabilities. That being said, They each have their own benefits and weak points. I tried all of them before settling on wordpress.org. I will tell you which I suggest for you.
WordPress.org – This site is best for bloggers who are decently tech savvy. It has the most customizable capabilities BUT you will have to do some learning as it can be fairly complex. You do not have to know html or css but it is an advantage. I also highly recommend purchasing a pre-made site template from Etsy.com or somewhere else. It will mae your life a lot easier.
WordPress.com – This site is the baby sister to wordpress.org and is great for bloggers who are new to these kinds of sites. It is fairly easy to use and has tons of pre-made templates to choose from. You can always upgrade to wordpress.org once you feel more comfortable with using wordpress.com.
Wix.com – This is my absolute favorite site builder because it is the only one that has the drag and drop interface. It allows you o make your site look like whatever you want. You can place things where you want them! If you don't know what you want the site to look like then don't worry, they have tons of gorgeous pre-made templates too.  Their eCommerce sore is very attractive and easy to use as well. It is best for photographers, artists, and other creative professionals as it shows off images in a very aesthetically pleasing way.
Blogger.com  – I have the least amount of experience with Blogger but I have heard that it is very easy to use for website beginners. You can also purchase templates for Blogger on Etsy.
That is my breakdown of he three sites on a very basic level. There are several articles out there comparing the technical differences between them but for the sake of not overwhelming you, I am going to stick to the basics.
MAKING YOUR SITE LOOK GOOD
Again, I highly recommend having someone build your template for you if that isn't your thing. Let's say you have your template and are ready to make it your own. What will you need?
Fonts – remember those fonts I had you look at in the last post? Now is the time to put them to use. Pick one for headings and one for text body paragraphs. You will want to stay consistent with this. If you are having trouble pairing fonts then try this article.
Images – maybe you aren't a photographer and don't have tons of pretty pictures to use. If this is the case then I recommend that you subscribe to a stock photo site like Adobe Stock or Stockphoto.com. You can also purchase some of these on Etsy but you will save money getting the subscription if you need multiple images.
"About Me" photo – This is the time to use that beautiful selfie you took or that picture you had your husband/boyfriend take a thousand times until he got the angle correct. Stay away from using pictures that have multiple people in them unless they are also running your business. If there is a picture of you and your bestie on vacation in Cabo then your customers/viewers won't know which one is you and won't be able to put a face to your brand.
Email – You will need to create a "Contact Me" page on your website and that is the time to use that special email we made. Make sue it corresponds to your domain name and brand. For example, if your business is Picturesque Photography, don't make an email that is kellytakesphotos@gmail.com. When you register your domain name, you will have the option to create a special mailbox for your domain name. The example would be info@picturesquephotography.com. If this is in your budget and you anticipate getting a lot of emails then go ahead and do this.
That is it! You are good to go make that beautiful website.