Last week, some fellow bloggers and I went to two meet-up evens that were being held in Disney Springs. We had a blast and got some super exciting previews of upcoming Spring fashion. I thought that it would be fun to take some pics and bring you guys along with us.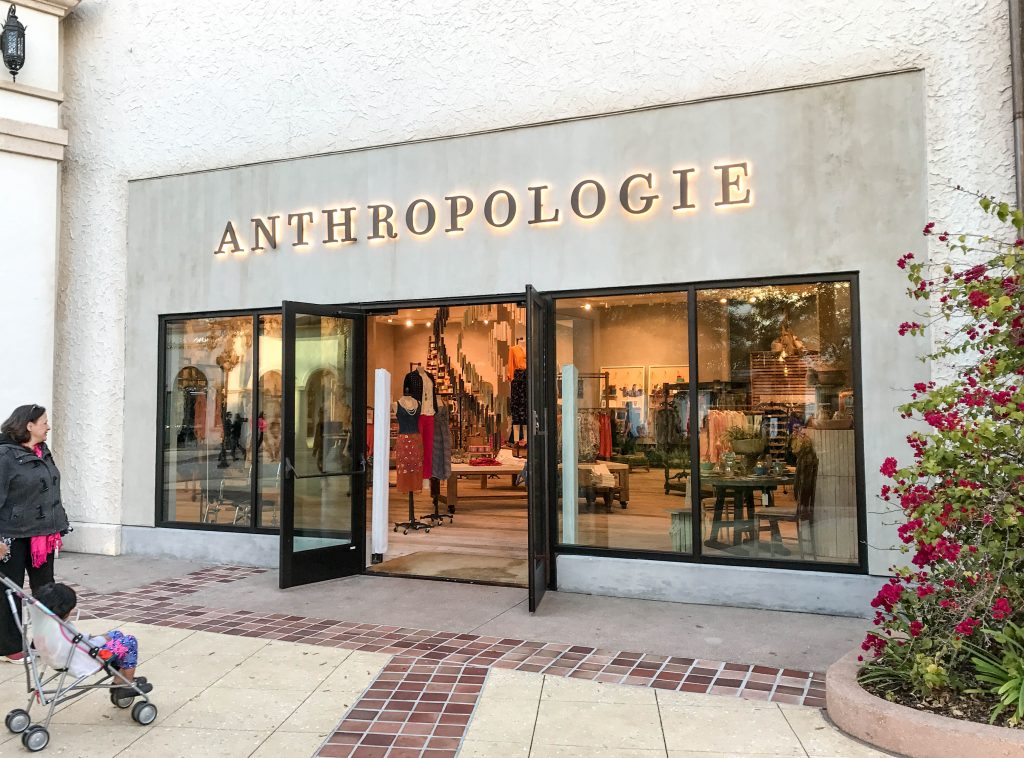 Anthropologie is absolutely one of my favorite stores. They have amazing housewares and some of the best smelling candles I have ever encountered. They were having an exclusive Spring fashion event that included a preview of some new Spring styles, live music, and of course some mini cupcakes. Their clothes range from kinda funky to super cute and classic, so I feel like there was a little for everyone. They had tons of off-the-shoulder tops, light wash distressed denim, and a variety of embroidered items. Embroidered flowers are definitely becoming a thing right now. Here are a couple of pics from the event.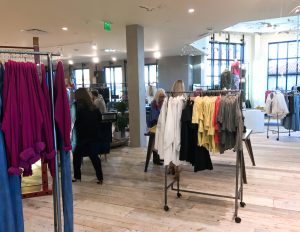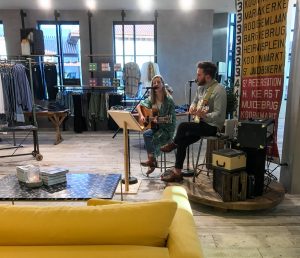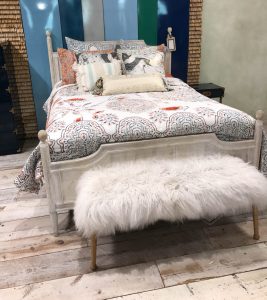 Next, we headed over to American Threads. Thankfully it wasn't a long walk because it was FREEZING!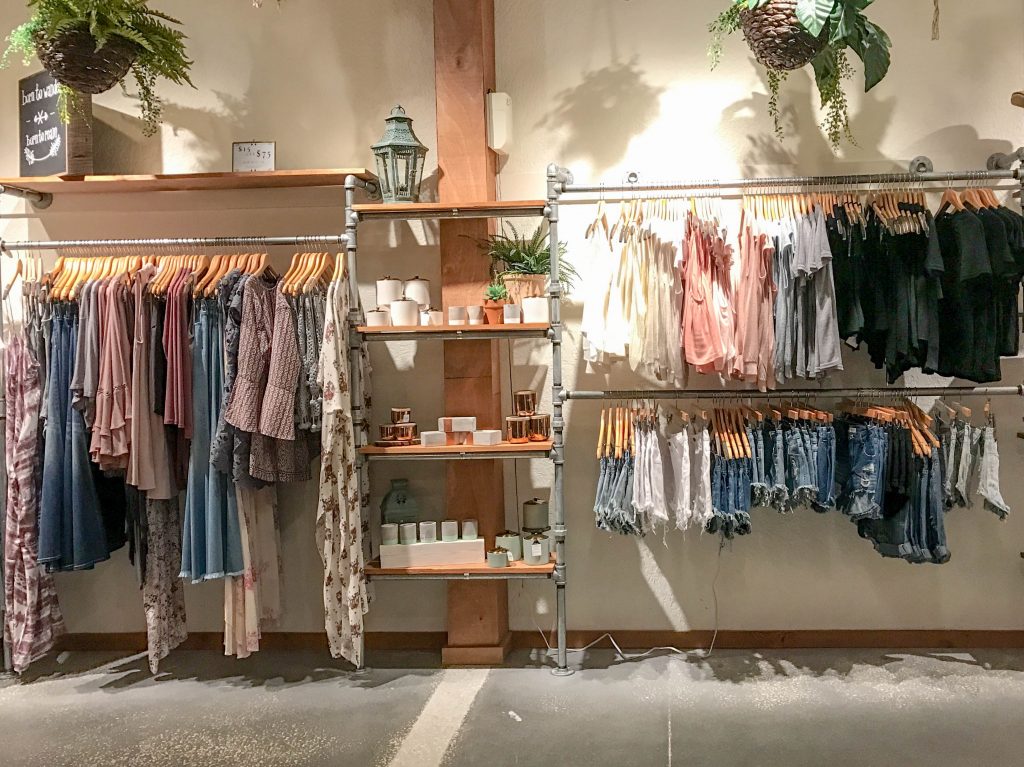 Next we headed over to American Threads to join a bunch of other bloggers for a meet-up that was hosted byThreads Orlando. There was a representative from Sephora demo-ing one of Too Faced new eyeshadow palettes and a contour kit. Here are a couple of girls getting their makeup done and their hair braided.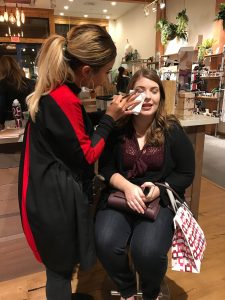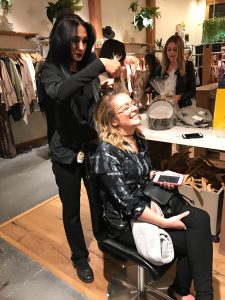 It was great to meet other bloggers and just hang out. Everyone has such a unique style and I look forward to seeing all of you at the next blogger event!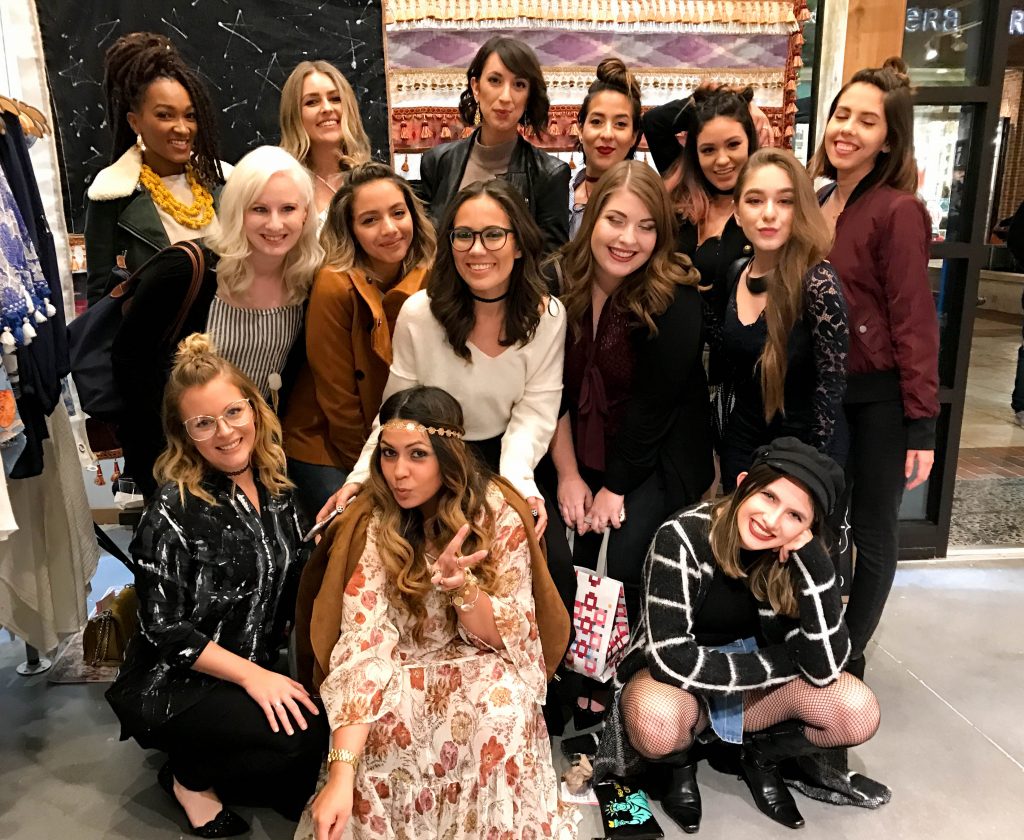 P.S. The Sprinkles cupcakes were SO good! If you get the chance to try them, I highly recommend it.